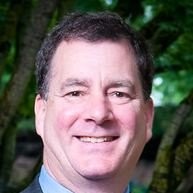 Bill Kallman
Founder and CEO, Moby Corp; Co-Founder, US Manager and Director, GET Corp
Bill is an entrepreneur with thirty years experience in technology ventures as founder, executive, CEO, board member, chairman, and venture capitalist.
He is CEO of Black Hole, LLC managing a tech venture and real estate portfolio. Bill has a record of launching companies that reinvent online communication. Raised $75 m and $125 m in co-investment with $400 m in liquidity events. Served on twelve boards.
He was co-Founder. Former Director, Chairman and CEO of Scayl from inception to January 2014. Scayl P2P email sends unlimited size files fast to one or many, most privately and securely at lowest cost with easy to use social email experience.
Bill co-founded Timberline Ventures, an early affiliate of the Draper Fisher Jurvetson global venture network (DFJ.com, draper.vc), backer of Baidu, Divx, D-Wave, Hotmail, Skype, SpaceX, Tango and Tesla.
Notable Timberline investments:
– Docutouch, digital signature patent part of forming Docusign (IPO $8 B market cap),
– Moving.com, acquired by NASDAQ: MNST (2.5x) 5/2000,
– Sabrix, acquired by Thomson Reuters 12/09,
– Streamcast Networks, Morpheus p2p software downloaded 170 M times in 60 countries, with over 30 M users, moving up to half of all internet traffic at the time.
– Varolii, top 100 Washington state employer acquired by NASDAQ: NUAN 10/13.
– Prior experience at Eyeonics (electrochromics), Kollmorgen (compound semi-conductor equipment), Cray (supercomputers), and Hewlett Packard (microwave semi-conductors).
– Harvard MBA; Stanford MS, Materials Science Engineering; Reed College BA, Chemistry.
– Eight patents.
Specialties: Building, buying, guiding, investing, scaling & exiting tech companies. Product management, public speaking, intellectual property, competitive analysis, disruptive innovation, go to market strategy, finance, M&A. Peer-to-peer, digital media, software, computers, mobile apps, communications, social media, video, nanotech, optoelectronics, semiconductors, real estate.